Our work in Libya focuses on strengthening the capacity of local communities to manage conflict.
Since the Revolution in 2011, Libya has gone through a series of political and military crises. This has led to significant, ongoing violence and displacement across the country, and resulted in the creation of rival governments, who are competing to achieve nationwide legitimacy. Our work in Libya focuses on strengthening the capacity of local communities to manage conflict. We aim to reduce tensions within and between communities, as well as contributing to laying the foundations for improved stability and security for all.
Ordinary citizens experience conflict through:

violence between rival military actors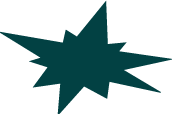 tensions and violence between different political and identity groups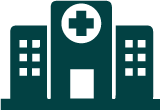 tensions associated with resource allocation and an overall lack of basic services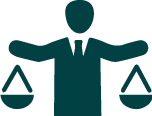 the ongoing absence of functioning security apparatus and corresponding judiciary

divisions and limited freedom of movement within the country
How we respond at the local level
We create a space for groups that have been in conflict to slowly rebuild relationships and trust through engaging in dialogue. We build working relationships and communication between community groups and local institutions, so that together they are better able to prevent conflict. We help local authorities to deliver services and improvements that make communities feel safer and more resilient, while also building trust in institutions. We strengthen the skills of peacebuilders who are able to build bridges across divides.
How we respond at the sub-national level
We foster networking and collaboration opportunities between peacebuilding practitioners and convene the peacebuilding network, comprising representatives from local authorities, traditional authorities, civil society, media and the education sector, who initiate or support initiatives between communities in all parts of Libya. By setting up reliable channels of communication, the peacebuilding practitioners' network has tackled a diverse range of issues including hate speech in schools, women's participation in peace processes and the promotion of debate around the Libyan Constitution.
How we respond at the international level
Our work supports the delivery of assistance in Libya, using a conflict-sensitive approach. Conflict sensitivity is based on a recognition that humanitarian, development and political assistance may have unintended impacts on the peace and conflict context. When delivered without considering the context, international assistance may exacerbate drivers of conflict and miss opportunities to contribute to sustainable peace.