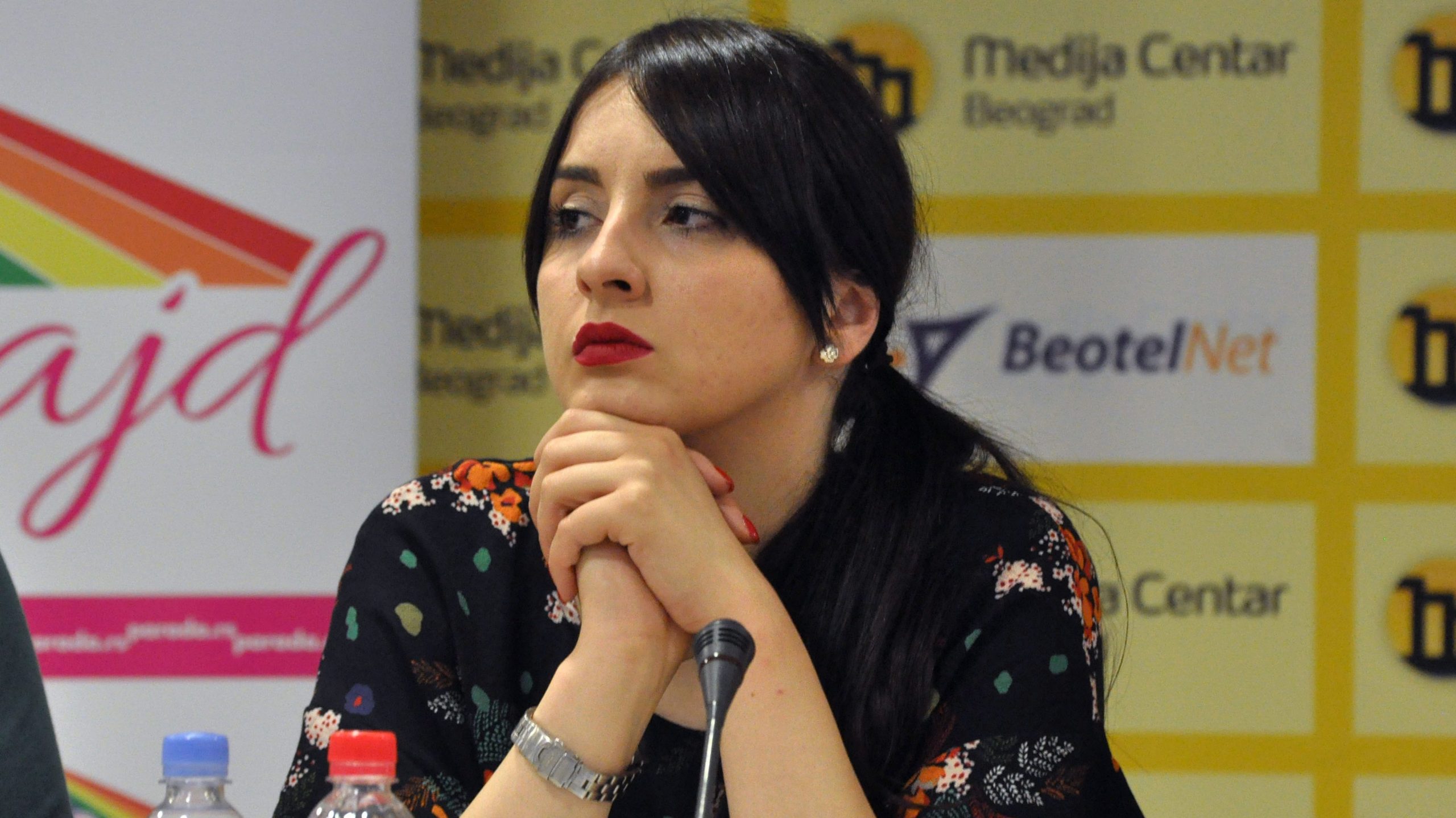 We the undersigned strongly condemn all acts of intimidation directed towards Sofija Todorović, program director of the Youth Initiative for Human Rights in Serbia.
We are, in particular, deeply concerned about the graffiti daubed on a building near where Ms. Todorović lives. It is imperative that such matters be urgently investigated by the appropriate authorities. No individual should be subject to threats of physical violence.
All citizens must be entitled to openly express their views on all matters without fear of reprisals or ramifications. This also applies to the issue of Kosovo's status.
The normalisation of relations between Kosovo and Serbia can only be achieved through open and sustained dialogue, of which disagreement is a fundamental part.
For over a decade, the respective governments in Kosovo and Serbia have been involved in the Belgrade-Pristina dialogue, reaching compromises through face-to-face engagement under EU mediation.
The recent agreement between Kosovo and Serbia is a recommitment to continue talking; to continue finding solutions that can benefit all communities. Whilst there has been a spike in tensions, we firmly believe that only through dialogue can de-escalation be achieved and the foundations for progress put in place.
Regardless of one's views on Kosovo's status, one should be able to express them openly and confidently. Attempts to silence voices such as Ms. Todorović's must be widely denounced.
Articulating a vision for the normalisation of relations between Kosovo and Serbia requires voices willing and able to speak truth to power. In the absence of consensus, it is even more vital to create safe spaces where ideas can be proposed and different viewpoints heard.
The stifling of alternative perspectives – especially through tangible threats – will ultimately damage not only relations between Kosovo and Serbia but the evolution of democracy.
We stand in solidarity with Ms. Todorović and remain committed to debating issues that cause tensions within and between Kosovo and Serbia, with a view to finding solutions that can benefit all communities.
Signatories
Aktiv
Belgrade Centre for Security Policy (BCSP)
Center for Democracy and Education – Lugina, Bujanovac
Civic Initiatives
Community Building Mitrovica
Foundation BFPE for a Responsible Society (BFPE)
Kosovo Law Institute
Lawyers' Committee for Human Rights (YUCOM)
Local Peace
Lugina Lajm Portal – Bujanovac
New Social Initiative
Prof. Vjollca Krasniqi, University of Prishtina
Voice of Roma, Ashkali and Egyptians (VoRAE)
Youth Initiative for Human Rights Kosovo
Rahim Salihi, civil society activist, Bujanovac
Ramadan Ilazi, Kosovar Centre for Security Studies (KCSS)
Peaceful Change initiative – as part of the UK government funded project, Amplifying Local Voices for Equitable Development (ALVED) – has been regularly convening civic actors from Kosovo and Serbia to improve the environment for normalisation. For further information, please contact Ian Bancroft (Ian.bancroft@peacefulchange.org).